PRINT, EMAIL, OR SAVE THIS PAGE → (PDF)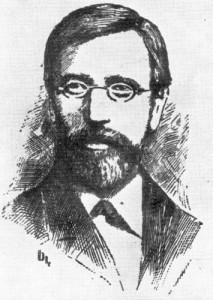 One of the first siddurim we are transcribing is Isaac Seligman Baer's (1825-1897) Seder Avodat Yisrael. Seder Avodat Yisroel was originally published in 1868 by the Rödelheim printing press. The edition we are transcribing is from 1901.
Avodat Yisrael is respected as a carefully edited work. Its sources are cited in the introduction, and Baer's commentary frequently explains his choice of text among the variants in his source manuscripts. Its text forms the basis for many of the 20th century's Ashkenazic siddurim (including Birnbaum and Silverman). Its extensive commentary is frequently quoted in academic studies of the Jewish liturgy.
Transcribing Seder Avodat Yisroel began in 2009 and continues today. In December 2009, we received a large contribution of text which Gabriel Wasserman transcribed for his Machzor l'Shabbat Hanukkah. We are currently proofreading Wasserman's transcription and integrating it into the larger transcription effort. In 2012, we moved our transcription from the Open Siddur Project wiki to the more robust Wikisource site for collaborative transcription and proofreading. Our archive of work from our wiki is available here.
The more volunteers who step up to work on this, the faster we'll finish. To help us, please start here, and don't hesitate to ask any questions.
The full scan of Seder Avodat Yisroel is here. Our scans are licensed Creative Commons Zero (CC0), a Public Domain declaration.
Once proofread, transcriptions are encoded in a standard XML format (JLPTEI) and saved in our public database.
Check back on this page for news on our progress completing the transcription of the liturgy in Seder Avodat Yisroel.
Last updated: 2015-6-27 11:43

"Seder Avodat Yisroel (Isaac Seligman Baer, 1868)"
is shared with a
Creative Commons Public Domain Dedication 1.0 Universal
license.