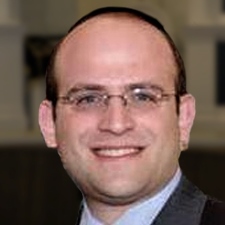 Akiva Males
Akiva Males is rabbi of Young Israel of Memphis, Tennessee. He grew up in Cleveland, OH, and received his Jewish education at the Hebrew Academy of Cleveland, the Wisconsin Institute for Torah Study (W.I.T.S.), and Yeshiva Chofetz Chaim (Rabbinical Seminary of America) based in Queens, NY -- where he received his semikha. From 2007-2016, Rabbi Males served as rabbi of Kesher Israel Congregation in Harrisburg, Pennsylvania.
http://www.yiom.org/about-our-shul/our-rav-and-rebbetzin
Contributed on: כ״ג בתשרי ה׳תש״פ (2019-10-22) by United States Congressional Record | Akiva Males | ❧
The Opening Prayer given in the U.S. House of Representatives on 23 April 2008. . . .
---