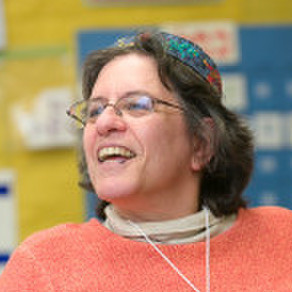 Aliza Arzt
Aliza Arzt is a Jewish educator and a member of Havurat Shalom in Somerville MA. She was liturgist in residence at the National Havurah Committee (NHC) in 2016. She is particularly interested in Hebrew and what we can learn from Hebrew words in the Tanakh and in tefilot (prayers). In her other incarnations, she is a home care speech therapist, potter, parent of young adults, and gecko keeper.
Contributed on: כ״א בשבט ה׳תשפ״א (2021-02-03) by Ḥavurat Shalom | Aliza Arzt | ❧
Aleinu, as rewritten in Hebrew and English for Ḥavurat Shalom, Somerville, Massachusetts. . . .
---
Contributed on: כ״ד בכסלו ה׳תשפ״א (2020-12-10) by Aliza Arzt | Isabel Bard (translation) | Unknown Author(s) | ❧
The following is the Midrash l'Ḥanukkah, one of a collection of three midrashim and two megillot containing the details of the story of Ḥanukkah in the Jewish rabbinic tradition. Those already familiar with these other works will quickly recognize portions or summaries of them here albeit with precious additional information added not found anywhere else. . . .
---