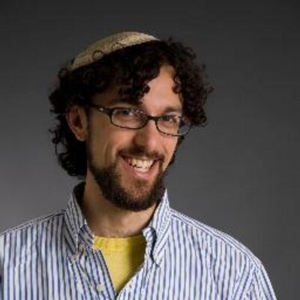 Aryeh Bernstein
Aryeh Bernstein is a fifth generation Chicago native, an editor of Jewschool.com, the coordinator of the Back to Basics Beginners Judaism Program at
Mishkan Chicago
, and an educational consultant for Jewish Council on Urban Affairs. While living in Jerusalem, he helped translate the Koren-Steinsaltz English Talmud edition. He has studied at Columbia, JTS, YU, YCT, and Yeshivat Maale Gilboa, and taught at Yeshivat Hadar, Drisha, Yeshivat Talpiot, the Hartman High School, Camp Ramah in WI, and elsewhere. He has led High Holiday services at Kehilat Hadar for 11 years. And he released a hip-hop album, called
A Roomful of Ottomans
.
https://twitter.com/aryehlou
Contributed on: י״ב באייר ה׳תשע״ה (2015-05-01) by Aryeh Bernstein | ❧
A disproportionate amount of the alarming gun violence in Chicago takes place on the South Side, yet the South Side lacks even a single level one adult trauma center. Consequently, gunshot victims sometimes minutes from death must be transported miles away to Downtown or North Side hospitals. In 2010, after Damien Turner, an 18-year-old resident of the South Side Woodlawn neighborhood, died waiting for an ambulance to drive him ten miles to a downtown hospital instead of two blocks to the University of Chicago Medical Center (UCMC), a grassroots collaboration of community organizations, faith leaders, and University of Chicago student groups began organizing the Trauma Center Coalition, dedicated to reopening a Level 1 adult trauma center at UCMC, the most well-resourced hospital on the South Side. So far, the university has refused. As part of the coalition's ongoing campaign, last week [April 23, 2015], dozens of activists gathered on the university's historic Midway field, for a vigil of prayer and song from different faith traditions. At dusk, participants lit candles to spell out "Trauma Center Now", right across from the home of U. Chicago President Robert Zimmer, and then camped out for the night. As a representative of coalition partner Jewish Council on Urban Affairs, I was invited to offer a Jewish prayer, which is reproduced here; I read it in both the English and Hebrew. . . .
---