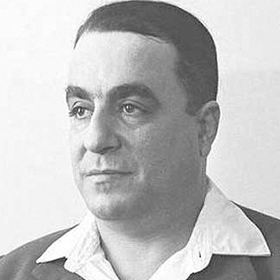 Asher Ḥassine
Asher Prosper Ḥassine (אשר פרוספר חסין, 1918-1995) from Casablanca, was a Moroccan-Jewish teacher and writer, chairing the country's Hebrew Teachers Association and the Casablanca Hebrew Club. He was also amongst the leadership of the Zionist Federation of Morocco and edited the HaAviv newspaper. In 1948 Ḥassine emigrated to Israel, and between 1959 and 1969, served as a Mapai (Erets Yisrael Workers' Party) deputy in the Knesset. Ḥassine went on to found the Union of North African Jews in Israel.
https://en.wikipedia.org/wiki/Asher_Hassin
Contributed on: י״ב בתמוז ה׳תשפ״א (2021-06-21) by Isaac Gantwerk Mayer (translation) | Isaac Gantwerk Mayer (transcription & naqdanut) | Asher Ḥassine | ❧
A megillah attesting to the terrible events of World War II from the vantage of North African Jewry in Casablanca. . . .
---