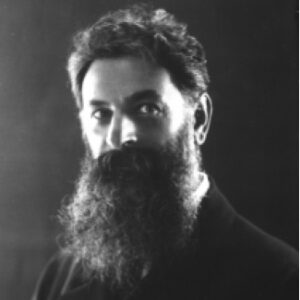 Avraham Kahana (Hebrew translation)
Abraham Kahana (Hebrew: אברהם כהנא, Russian: Авраам Маркович Каган Avraam Markovich Kagan; 19 December 1874 - 20 February 1946) was a scholar of Judaism, best known for its Hebrew edition of the Jewish Apocrypha.
https://fr.wikipedia.org/wiki/Abraham_Kahana
Contributed on: כ״ג בכסלו ה׳תשפ״א (2020-12-09) by Isaac Gantwerk Mayer (translation) | Avraham Kahana (Hebrew translation) | Septuagint (translation/Greek) | ❧
This is Psalms 151 as found in the Septuagint (LXX) in Greek translation (here offered with its translation into Hebrew by Avraham Kahana). The psalm as it is found in Hebrew in the Dead Sea Scrolls is designated as Psalms 151a. . . .
---