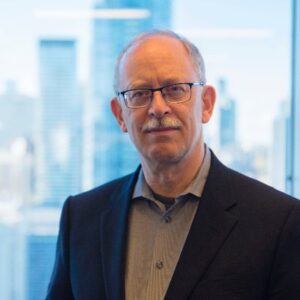 Baruch Frydman-Kohl
Rabbi Baruch Frydman-Kohl is the Anne and Max Tanenbaum Senior Rabbi of Beth Tzedec Congregation, the largest synagogue community in Canada. The focus of his rabbinate has been a commitment to family education, life-long learning and care for the housebound, hospitalized and homeless. Rav Baruch initiated the development of a "synaplex" of innovative ritual and educational opportunities to encourage more participation in synagogue life. Beyond the synagogue, Rav Baruch is the past president of the Toronto Board of Rabbis (2012 to 2015) and vice-chair of the Canadian Rabbinic Caucus. As president, he helped to organize the 2011 Path of Abraham mission to bring Jews, Christians and Muslims to the Holy Land to explore the challenges of three religions, two nations and one land. He was featured in the documentaries "The Secret of San Nicandro" for CBC and "Amazing Communities" for Israel television. Rav Baruch offered a prayer to open a session of the United States Senate. Rav Baruch serves on the Board of UJA Federation of Toronto and is a member of the Rabbinic Cabinet of Jewish Federations of North America. He is a member of the Committee on Jewish Law and Standards of the Rabbinical Assembly, has served on its international Executive Committee, chaired its international convention and is a past president of two of its regions. In 2016, his service to the community was recognized by UJA Federation with the Gordy Wolfe Award for Jewish Communal Professional Leadership. Rav Baruch was awarded a Coolidge Fellowship to pursue research in an inter-faith community at the Episcopal Divinity School at Harvard University, received a doctorate in Jewish Philosophy from the Jewish Theological Seminary and is a Rabbinic Fellow of the Shalom Hartman Institute of Jerusalem. Rabbi Frydman-Kohl is the author of scholarly articles in the area of Jewish philosophy and mysticism.
https://www.beth-tzedec.org/page/our-clergy/a/display/s/1/hc/1/item/6
Contributed on: ט״ז בכסלו ה׳תשע״ט (2018-11-24) by United States Congressional Record | Baruch Frydman-Kohl | ❧
The Opening Prayer given in the U.S. Senate on 29 November 2012. . . .
---