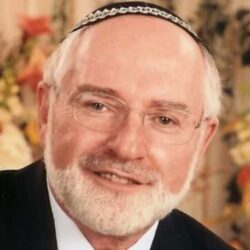 Bernhard H. Rosenberg
Rabbi Dr. Bernhard H. Rosenberg is rabbi emeritus of Congregation Beth-El, Edison, New Jersey. He received his ordination and Doctorate of Education from Yeshiva University in New York and a Doctor of Divinity from the Jewish Theological Seminary, New York. He taught at Rutgers University in New Jersey and Yeshiva University in New York. He is the author of a number of books including
Theological and Halachic Reflections on the Holocaust
,
A Guide for the Jewish Mourner
,
Contemplating the Holocaust
,
What the Holocaust Means to Me: Teenagers Speak Out
,
Thoughts on the Holocaust-Where Was God Where Was Man–Teenagers Reflect on Major Themes of the Holocaust
,
The Holocaust as seen Through Film
, among others. He received the Dr. Martin Luther King Jr Humanitarian Award and the Chaplain of the Year Award from The New York Board of Rabbis for his efforts during and following 9/11. On June 10, 2002 Rabbi Rosenberg was presented with the annual Rabbi Israel Mowshowitz Award by The New York Board of Rabbis. Rabbi Rosenberg appears frequently on radio and TV and has published hundreds of articles regarding the Holocaust. He serves on the New Jersey State Holocaust Commission and is the Chairman of the Holocaust Commission of the New York Board of Rabbis.
http://bernhardrosenberg.com