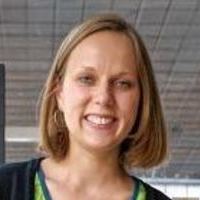 Carina Branković (translation)
Dr. Carina Brankovic is a Research Associate in Religious Studies at the Institute of Protestant Theology, the University of Oldenburg. She was trained in Religious Studies, Protestant Theology and Jewish Studies at the University of Heidelberg, the College of Jewish Studies Heidelberg and the University of Zurich. She completed her PhD. on George Tabori (1914-2007), a Hungarian born Jewish writer and theater director. Her doctoral thesis addresses ritual and religious constructions in Tabori's Holocaust play "The Cannibals" (New York City 1968) and "Die Kannibalen" (West-Berlin 1969). Her interests focus on the post-Holocaust German-Jewish theater as well as on Material Religion, especially the representation of religion(s) in museums.
Contributed on: כ״ח בסיון ה׳תשע״ז (2017-06-21) by Ḥanan Schlesinger | Thabet Abu Rass (translation) | Dani Kranz (translation) | Carina Branković (translation) | ❧
Ramadan Mubarak رمضان مبارك. "A Jewish Prayer for the Month of Ramadan" with its English translation was first published by Rav Hanan Schlesinger​ on his website, "Breaking Bread and Barriers: Solidarity through Prayer" on 15 June 2017, and composed by him for a Muslim-Jewish Iftar​ (break-fast) on 14 June 2017. . . .
---