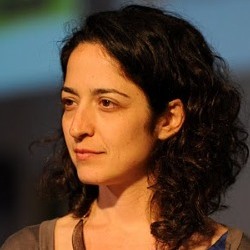 Dahlia Shaham
Rabbi Dahlia Shaham from Haifa holds a LL.B degree in Law and Latin American Studies from the Hebrew University (2003) and a MA.L.D in International Political Economy from the Fletcher School of Law and Diplomacy (2009). Between 2005-2017 Dahlia worked in policy research and advocacy, strategic planning and programming with some of the leading civil society organizations working to promote a shared, thriving and democratic society in Israel and the Middle East. During the summer war of 2014, as the land was burning, Dahlia began to convene and lead song circles for women in Hebrew and Arabic, and she joined the cantorial team in the Reform synagogue in Ra'anana. Her rabbinic thesis: "Spiritual Feminism in the Promised Land: Journey with D'vorah the Prophetess" presents her insights on the roots of the conflict in our country, and the road to peace and partnership between the genders, tribes and peoples who live in it. She is a member of congregation Ohel Avraham and enjoys working with all Progressive Jewish communities in Haifa.
Contributed on: ח׳ בתמוז ה׳תש״פ (2020-06-29) by Dahlia Shaham | ❧
An alternative weekday aliyah. . . .