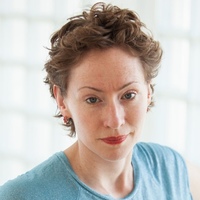 Dani Kranz (translation)
Dr. Dani Kranz studies Social Pedagogics and Social Policy at Bergische University Wuppertal (Germany) and is the director of Two Foxes Consulting. Kranz research areas covers ethnicity, migration, law, politics and state/stateliness as well as organisation anthropology in Germany and Israel/Palestine.
Contributed on: כ״ח בסיון ה׳תשע״ז (2017-06-21) by Ḥanan Schlesinger | Thabet Abu Rass (translation) | Dani Kranz (translation) | Carina Branković (translation) | ❧
Ramadan Mubarak رمضان مبارك. "A Jewish Prayer for the Month of Ramadan" with its English translation was first published by Rav Hanan Schlesinger​ on his website, "Breaking Bread and Barriers: Solidarity through Prayer" on 15 June 2017, and composed by him for a Muslim-Jewish Iftar​ (break-fast) on 14 June 2017. . . .
---