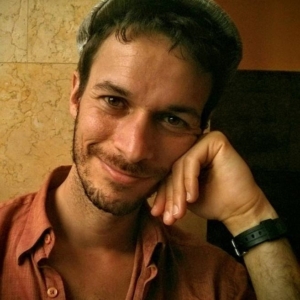 Daniel Yoel Cohen
Danny graduated from the Wharton Business School at the University of Pennsylvania, where he began to connect with peers confused about their true direction and disconnected from the inner compass of their emotional and spiritual lives. He realized a calling in meeting people in their place of searching, struggling, and reckoning, helping them find their way to a life of radiance, soulfulness, emotional balance, and relational intimacy. In the years hence, he made it his life's work to walk that path and know it well, finding his own way from depression to a life of heartful presence and well-being, and leading to an exploration of a wide range of fields and intensive meditation and spiritual practice. In addition, Danny pursued study of Torah and wisdom in a variety of yeshivot and institutions in Israel, the U.S., India, Nepal, and Mexico, as well as through the modem worlds of psychology/psychotherapy and transformative change work, and grounded in daily practice of meditation, prayer, and regular intensive retreat. The founding director of
Or HaLev Center for Jewish Spirituality and Meditation
, Danny now devotes himself to teaching, a role he is delighted and privileged to fulfill. He is profoundly grateful to live a life colored by deep listening, heartfulness, cunosity, humor, and love of people. He teaches meditation, NVC, and works one-on-one with people seeking healing and transformation.
http://www.thelivingheart.life
Contributed on: ז׳ בתשרי ה׳תשע״ז (2016-10-09) by Daniel Yoel Cohen | ❧
Vidui means acknowledgment. It is not about self-flagellation or blame, but about honesty, coming into contact with our lives, our patterns and experiences, and ultimately about teshuva and learning. In contacting the pain and suffering which our modes of being have given rise to, our regret can help us to willfully divest ourselves of them and awaken the yearning for those modes of being which are life-affirming, supportive of wholeness, connection, integrity, and flourishing. With each one we tap on our heart, touching the pain and closed-heartedness we have caused, and simultaneously knocking on the door that it may open again. . . .
---