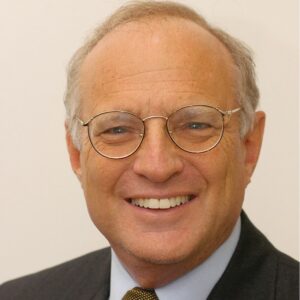 David Saperstein
David Nathan Saperstein is an American rabbi, lawyer, and Jewish community leader who served as United States Ambassador-at-Large for International Religious Freedom. He previously served as the director and chief legal counsel at the Union for Reform Judaism's Religious Action Center for more than 30 years.
https://en.wikipedia.org/wiki/David_Saperstein_(rabbi)
Contributed on: י״ט בטבת ה׳תשפ״א (2021-01-03) by Aharon N. Varady (transcription) | David Saperstein | ❧
The full text of Rabbi David Saperstein's invocation offered on the fourth day of the Democratic National Convention, August 8th, 2008. . . .
---