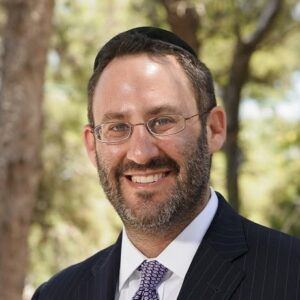 Dovid M. Cohen
Rabbi Dovid M. Cohen is the Director of Community Engagement, Strategy and Development for YACHAD, a flagship program of the Orthodox Union (OU) dedicated to addressing the needs of Jewish individuals with disabilities and ensuring their inclusion in every aspect of Jewish life. He is also the Rabbi of Congregation Ohr Torah in North Woodmere, NY. Rabbi Cohen is a Dayan for the Beis Din of America. He maintains a private counseling practice guiding people with relationship issues. He previously served as the Rabbi of the Young Israel of the West Side from 2006 until 2015. He spent five years in Fair Lawn, NJ as assistant to Rabbi Benjamin Yudin at Shomrei Torah. Rabbi Cohen served a Mashgiach Ruchani at Yeshiva University and Stern College for Women and also directed the Honors Program at the Lander College for Women. Rabbi Cohen received his BA from Yeshiva University in 1994, graduating with honors in History. He was ordained by the Rabbi Isaac Elchanon Theological Seminary (RIETS) in 1997 and obtained a law degree from Columbia Law School in 1999 and a Masters in counseling from University of North Texas in 2007.
http://rabbidovidmcohen.com/about/
Contributed on: כ״ג באלול ה׳תשע״ח (2018-09-03) by United States Congressional Record | Dovid M. Cohen | ❧
The Opening Prayer given in the U.S. House of Representatives on 10 July 2014. . . .
---