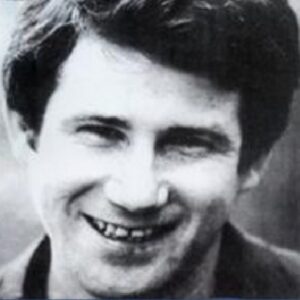 Ehud Manor
Ehud Manor (אהוד מנור; born Ehud Weiner; July 13, 1941 – April 12, 2005) was an acclaimed Israeli lyricist, translator, poet and radio and TV personality. He is widely considered to have been Israel's most prolific lyricist of all time, having written or translated over 1,000 songs. In 1998, he was awarded the Israel Prize for his exceptional contributions to Israeli music.
https://en.wikipedia.org/wiki/Ehud_Manor
Contributed on: ט״ז בתמוז ה׳תשפ״א (2021-06-26) by Aharon N. Varady (transcription) | Unknown Translator(s) | Ehud Manor | ❧
"baShanah haBa'ah" (Next Year) by Ehud Manor written in 1968 in memory of his brother Yehudah. . . .
---