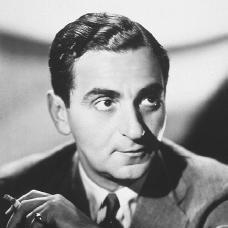 Irving Berlin
Irving Berlin (born Israel Beilin, May 23 [O.S. May 11] 1888 – September 22, 1989) was an American composer and lyricist, widely considered one of the greatest songwriters in American history. His music forms a great part of the Great American Songbook. Born in Imperial Russia, Berlin arrived in the United States at the age of five. He published his first song, "Marie from Sunny Italy", in 1907, receiving 33 cents for the publishing rights,[4] and had his first major international hit, "Alexander's Ragtime Band" in 1911. Composer Douglas Moore sets Berlin apart from all other contemporary songwriters, and includes him instead with Stephen Foster, Walt Whitman, and Carl Sandburg, as a "great American minstrel"—someone who has "caught and immortalized in his songs what we say, what we think about, and what we believe." Composer George Gershwin called him "the greatest songwriter that has ever lived", and composer Jerome Kern concluded that "Irving Berlin has no place in American music—he is American music."
https://en.wikipedia.org/wiki/Irving_Berlin
Contributed on: ג׳ בכסלו ה׳תשע״ט (2018-11-10) by Aharon N. Varady (transcription) | Henry Sapoznik (translation/Yiddish) | Irving Berlin | ❧
The words of the prayer for Armistice Day 1938, "God Bless America" by Irving Berlin, in English and Yiddish. . . .
---