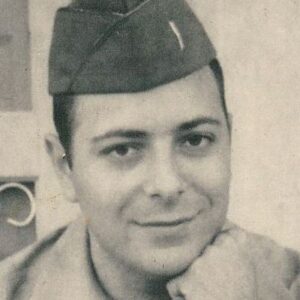 Jehiel Orenstein
Jehiel Orenstein (1935 – 2013) was ordained at the Jewish Theological Seminary in 1961 and received the Lawrence Prager award for outstanding scholarship in medieval Hebrew literature. The Seminary awarded Rabbi Orenstein a Doctor of Divinity degree in 1987. After 3-1/2 decades at Beth El's pulpit, in 2005 Jehiel Orenstein became Rabbi Emeritus of Beth El. Rabbi Orenstein o-founded the annual South Orange Interfaith Holocaust Remembrance, and serving as president of the Maplewood-South Orange Clergy Association and chaplain of the New Jersey State Police. He was also president of the Rabbinical Assembly of New Jersey.
https://bethelnj.org/who-we-are/jehiel-orenstein-zl-rabbi-emeritus/
Contributed on: י״א במרחשון ה׳תש״פ (2019-11-08) by United States Congressional Record | Jehiel Orenstein | ❧
The Opening Prayer given in the U.S. Senate on 12 April 2005. . . .
---