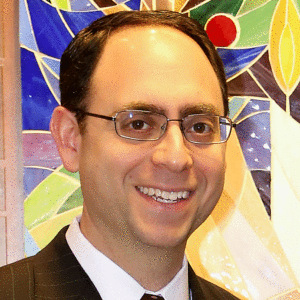 Jeremy Wiederhorn
Since July 2008, Rabbi Jeremy Wiederhorn has served as the spiritual leader of The Conservative Synagogue. He is also Vice President of the New York Board of Rabbis, a member of the Executive Council of the Rabbinical Assembly, sits on the Rabbinic Cabinet of the Masorti Foundation, serves on the Board of Directors of MERCAZ USA, and is a Regional Board Member of ADL and National Council Member of AIPAC. Since 2011, he has served as the President of the Interfaith Clergy Association of Westport and Weston. Prior to The Conservative Synagogue, Rabbi Wiederhorn served for eight years as the first full-time rabbi of Midbar Kodesh Temple in Henderson, Nevada where he helped grow the young congregation to 300 families, started a Hevra Kadisha, and helped create the Solomon Schechter Day School of Las Vegas. Born in Michigan and raised in Southern California, the rabbi earned a BA in Judaic Studies from the University of California, San Diego. He also received a Masters in Hebrew Letters from the University of Judaism and another MA with his rabbinic ordination from the Jewish Theological Seminary (JTS) in New York.
http://www.tcs-westport.org/about/clergy/
Contributed on: כ״ד באדר א׳ ה׳תשע״ט (2019-02-28) by United States Congressional Record | Jeremy Wiederhorn | ❧
The Opening Prayer given in the U.S. House of Representatives on 24 May 2011. . . .
---