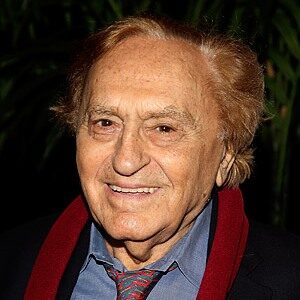 Joseph Stein
Joseph Stein (May 30, 1912 – October 24, 2010) was an American playwright best known for writing the books for such musicals as
Fiddler on the Roof
and
Zorba
. Born in New York City to Jewish parents, Charles and Emma (Rosenblum) Stein, who had immigrated from Poland, Stein grew up in the Bronx. He graduated in 1935 from CCNY, with a B.S. degree, then earned a Master of Social Work degree from Columbia University in 1937. He began his career as a psychiatric social worker from 1939 until 1945, while writing comedy on the side. A chance encounter with Zero Mostel led him to start writing for radio personalities, including Henry Morgan, Hildegarde, Tallulah Bankhead, Phil Silvers, and Jackie Gleason. He later started working in television for Sid Caesar when he joined the writing team of Your Show of Shows that included Woody Allen, Mel Brooks, Carl Reiner, and Neil Simon.
https://en.wikipedia.org/wiki/Joseph_Stein
Contributed on: כ״ב בסיון ה׳תשפ״א (2021-06-02) by Aharon N. Varady (transcription) | Shraga Friedman (Yiddish translation) | Joseph Stein | ❧
The blessing for Tsar Nicholas II as given in the lines of the musical, Fiddler on the Roof. . . .
---