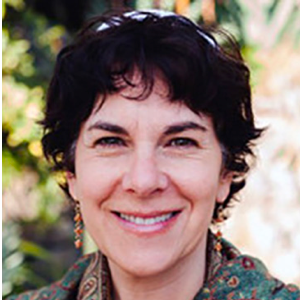 Kaya Stern-Kaufman
Rabba Kaya Stern-Kaufman is the founder of Rimon: Resource Center for Jewish Spirituality, where she served as Executive Director and Spiritual Leader from 2012–2016. She is dedicated to the development of meaningful Jewish community rooted in Jewish wisdom traditions and focused on the contemporary needs for Tikkun Olam—repairing the world. Ordained by the Academy for Jewish Religion, a non-denominational, pluralistic seminary in Yonkers, in 2011, she also holds a BA in Psychology and a Masters in Social Work from New York University. Rabba Kaya is a Fellow of Rabbis Without Borders and a graduate of the Clergy Leadership Program of the Institute for Jewish Spirituality. Prior to work in the Jewish community, Rabba Kaya worked as a clinical social worker and as a professional Feng Shui Consultant. In 2015, Rabba Kaya was recognized by The Forward as one of America's Most Inspiring Rabbis.
https://ajrsem.org/2012/04/rabbi-kaya-stern-kaufman/
Contributed on: א׳ באלול ה׳תשע״ט (2019-09-01) by Kaya Stern-Kaufman | ❧
This prayer is a line by line interpretative translation of a traditional Ashkenazi variation of the Hashkiveinu prayer recited for Ma'ariv Leil Shabbat. . . .
---