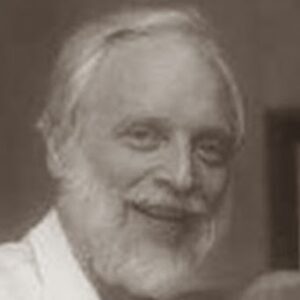 Leon Gunther
Leon Gunther has been on the Physics Department faculty at Tufts University since 1965. He got his PhD in Physics from MIT in 1964 and has published over 100 articles, the vast majority being in the field of Condensed Matter Theory. Having begun studies of the violin at the age of seven, he has played in numerous Community Symphony Orchestras, most notably the Newton Symphony, where he was the principal second violinist for ten years, from 1974-1984. In 1994, he founded the community chorus of Temple Emunah in Lexington, MA, known as the Mak'haylah. Programs include music of a wide range of genres - folk, liturgical, and classical. His compositions and arrangements include Hebrew renditions of three movements of the Brahms Requiem.
Contributed on: י״ט באדר א׳ ה׳תשע״ד (2014-02-18) by Leon Gunther | ❧
Leon Gunther presents a proposal for a revision of the controversial line of the traditional Aleinu prayer, shehem mishtaḥavim l'hevel varik ("For they worship ephemera and emptiness, and pray to a god who cannot save," a combination of Isaiah 30:7 and Isaiah 45:20). . . .
---