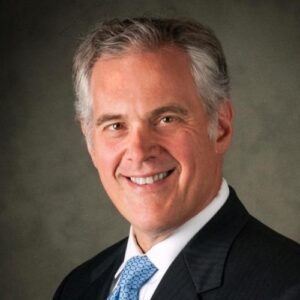 Michael Siegel
A graduate of Hiram College, Rabbi Siegel was ordained in 1982 by the Jewish Theological Seminary of America where he received his Master of Hebrew Letters. Rabbi Siegel came to Anshe Emet in 1982 as Assistant Rabbi and was named Senior Rabbi in 1990. Rabbi Siegel serves on the Executive Council of the Rabbinical Assembly of America, the Jewish Theological Seminary's Chancellor's Rabbinic Cabinet and the Executive Board of MAZON: A Jewish Resource to Hunger. Rabbi Siegel is also a board member of the Jewish United Fund of Metropolitan Chicago, on the Advisory Board of JLJS – The DePaul University College of Law Center for Jewish Law & Judaic Studies, a past President of the Chicago Board of Rabbis and active leader in the Florence G. Heller Jewish Community Center. Rabbi Siegel is the national Co-Chair of the Heksher Tzedek Commission. Through the use of the Magen Tzedek, the ethical Kosher seal, Heksher Tzedek promises to have a powerful impact on kashrut in particular and American Jewry as a whole. More recently Rabbi Siegel helped to form the Hayom Coalition, an organization of synagogues committed to the transformation of institutions, and a re-envisioning of the Conservative Movement. Rabbi Siegel has been an avid supporter of AIPAC and a leader in the creation of their Synagogue Initiative. In the past few years, Rabbi Siegel has represented the synagogue at the White House on a number of occasions including the United States Honorary Delegation commemorating the 60th Anniversary of Israel's Statehood.
https://www.ansheemet.org/clergy
Contributed on: כ״ב באלול ה׳תשע״ח (2018-09-02) by United States Congressional Record | Michael Siegel | ❧
The Opening Prayer given in the U.S. House of Representatives on 30 April 2015. . . .
---