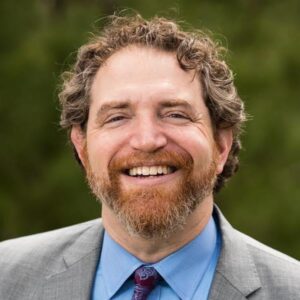 Michael Rothbaum
Rabbi Michael Rothbaum is the spiritual leader of Congregation Beth Elohim in Acton, Massachusetts. He is a graduate of the Academy of Jewish Religion in New York (AJR-NY) where he received his Rabbinic S'mikhah (ordination) in 2006. He graduated from the New College of Florida in 1997 with a BA in Public Policy/Economics. Rabbi Rothbaum was the Campus Rabbi at Hillels of Westchester (NY), during which he served as sole rabbinic figure for students at Sarah Lawrence College and Purchase College. He has served as Director of Congregational Learning at Kehillat Lev Shalem – the Woodstock, NY Jewish Congregation and Rabbi Rothbaum was the rabbi at the Philipstown Reform Synagogue in Cold Spring, NY. Rabbi Rothbaum was Co-Chair of the Bay Area Regional Council of Bend the Arc: A Jewish Partnership for Justice, as well as Rabbi-Educator at Beth Chaim Congregation in Danville, CA. Rabbi Rothbaum has spoken and taught widely, addressing groups as varied as Moishe House, Jewish Community Relations Council, and Nuns on the Bus. He has appeared in front of audiences at the US Senate and House of Representatives, Oakland City Council, and the New York State Democratic Party. His writing has been included in the Forward, Tikkun, the Huffington Post, and the anthology, "Peace, Justice, and Jews: Reclaiming Our Tradition" (2007).
https://www.bethelohim.org/leadership/ourrabbi.html
Contributed on: ב׳ בניסן ה׳תש״פ (2020-03-27) by Michael Rothbaum | New England Jewish Labor Committee | ❧
A prayer for workers and worker needs amid the 2020 COVID-19 coronavirus outbreak. . . .