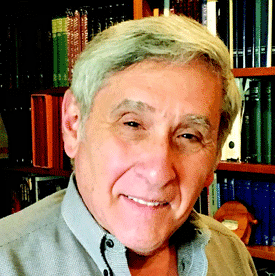 Paul Silton
Dr. Rabbi Paul Silton served as rabbi of Temple Israel, the largest conservative synagogue in northeast New York. He received his B.A. in Philosophy from Boston University, an M.A. in Hebrew Literature and Rabbinical Ordination from the Jewish Theological Seminary of America in 1970, and a Doctor of Divinity in 1996. At his graduation from the Jewish Theological Seminary, he was awarded the top prize in Pastoral Counseling. While at the Seminary, he studied at the Meir Yeshiva in Brooklyn and taught at religious schools in Fort Lee, New Jersey; Hartford, Connecticut; and Rumson, New Jersey. He also served as Gabbai of the Seminary Synagogue under the supervision of Dr. Rabbi Saul Lieberman and Dr. Rabbi Louis Finkelstein. Prior to his move to Albany, New York, Rabbi Silton spent 6 years as a teacher and Education Director at Camps Ramah in Glen Spey, New York and in Palmer, Massachusetts. Rabbi Silton arrived in Albany after serving as Rabbi at Congregation Beth Israel in North Adams, Massachusetts. While in North Adams, Rabbi Silton taught at Williams College and served as prison chaplain.
https://www.congress.gov/congressional-record/2007/3/28/extensions-of-remarks-section/article/e664-3
Contributed on: ח׳ במרחשון ה׳תש״פ (2019-11-05) by United States Congressional Record | Paul Silton | ❧
The Opening Prayer given in the U.S. House of Representatives on 28 March 2007. . . .