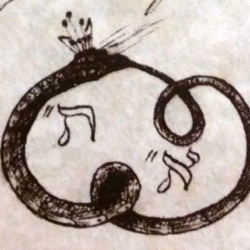 Reformed Society of Israelites
The Reformed Society of Israelites (1824-1833) was a group of forty-seven congregants of
Ḳ.Ḳ. Beth Elohim
, Charleston, South Carolina, who gathered in late 1824 to petition the congregation to modify the service of prayers with an adapted liturgy emphasizing English translations, original hymns, and other modifications. Among other reforms, the group called for shorter services and sermons conducted in English that would relate the weekly parashah to everyday life. Prominent leaders in the group were Isaac Harby (1788–1828),
Abraham Moïse
(1799-1869), and
David Nunes Carvalho
(1784-1860). After Harby's death in 1828, the group published a prayerbook (later reprinted by
Barnett Elzas
/Bloch in 1916). In 1833, the group dissolved but in rejoining Beth Elohim they also managed to succeed in their original mission in putting the congregation on a firm Reform movement trajectory.