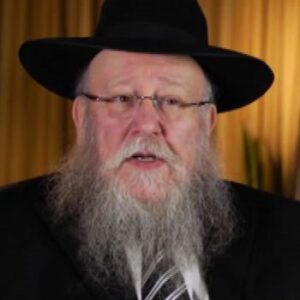 Shmuel Butman
Rabbi Shmuel Menachem Butman (born 1944) is a Chabad rabbi in Crown Heights, Brooklyn, New York. He is the director of Lubavitch Youth Organization. He has served for many years as the director of the L'Chaim weekly magazine. After Rabbi Menachem Mendel Schneerson suffered a stroke, Butman emerged as one of the leading proponents of Chabad messianism.
https://en.wikipedia.org/wiki/Shmuel_Butman
Contributed on: ח׳ במרחשון ה׳תש״פ (2019-11-05) by United States Congressional Record | Shmuel Butman | ❧
The Opening Prayer given in the U.S. Senate on 6 April 2006. . . .
---