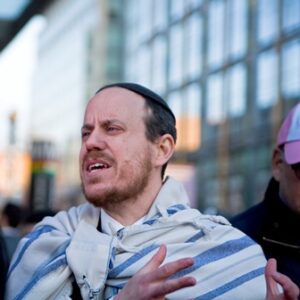 Shmuel Herzfeld
Shmuel Herzfeld (born October 9, 1974) is an American Modern Orthodox rabbi. He heads Ohev Shalom Synagogue in Washington, DC. He is a teacher, lecturer, activist, and author.
https://en.wikipedia.org/wiki/Shmuel_Herzfeld
Contributed on: כ״ה באלול ה׳תשע״ח (2018-09-04) by United States Congressional Record | Shmuel Herzfeld | ❧
The Opening Prayer given in the U.S. House of Representatives on 23 May 2014. . . .
---