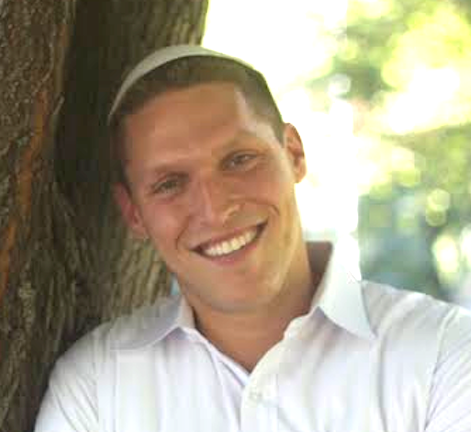 Shmuly Yanklowitz
Rabbi Shmuly Yanklowitz (born 1981) is an Open Orthodox rabbi and author. In March 2012 and March 2013, Newsweek/The Daily Beast listed Yanklowitz as one of the 50 most influential rabbis in America and The Forward named Yanklowitz one of the 50 most influential Jews of 2016. Yanklowitz was ordained as a rabbi at Yeshivat Chovevei Torah and he received a second rabbinic ordination from Rabbi Shlomo Riskin, the chief rabbi of Efrat, and a third rabbinic ordination from Rabbi Nathan Lopes Cardozo of Jerusalem. He earned a master's degree at Harvard University in Leadership and Psychology, and a second master's degree in Jewish Philosophy at Yeshiva University. Yanklowitz earned his Doctor of Education (Ed.D.) from the Department of Human Development at Teachers College, Columbia University and has taught at UCLA Law School and Barnard College. Yanklowitz founded Uri L'Tzedek, an Orthodox social justice movement, and the Shamayim V'Aretz Institute, a spiritual activist center for animal protection.
https://en.wikipedia.org/wiki/Shmuly_Yanklowitz
Contributed on: כ׳ בטבת ה׳תשע״ז (2017-01-17) by Shmuly Yanklowitz | ❧
Because of my commitment to the integrity of prayer, starting this week, I can no longer recite or say amen to the Shabbat prayer for the success of the U.S. President. So I have drafted a new prayer that I will plan to recite each Shabbat morning. If you also feel it's important to pray for the U.S. government but also feel you cannot pray for the success of this President, feel free to use this or adapt it as you please. I felt that it was not enough to simply avoid the U.S. President in the prayer for the government but to remind myself of the billions of vulnerable people who are at risk under his rule, and challenge myself each Shabbat to build up the strength for another week of spiritual resistance. . . .
---
Contributed on: י״ד באדר ה׳תש״פ (2020-03-09) by Shmuly Yanklowitz | Simcha Daniel Burstyn (translation) | ❧
A prayer offered in response to the COVID-19 coronavirus, by Rav Shmuly Yanklowitz (Valley Beit Midrash) . . .
---
Contributed on: ב׳ בתמוז ה׳תשע״ח (2018-06-15) by Shmuly Yanklowitz | ❧
If it is a mitsvah to guard our lives and strengthen our bodies in service of our holy mission, then there should be a brakhah (blessing) before we start a session of vigorous activity; any excuse to add blessings to our day is a wonderful opportunity for personal growth! . . .
---