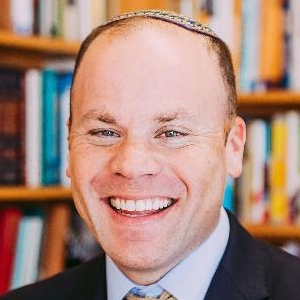 Steven Abraham
Rabbi Steven Abraham is the Rabbi of Beth El Synagogue in Omaha, Nebraska. Rabbi Abraham graduated from the rabbinical school at the Jewish Theological Seminary in May of 2011, where he also received a Masters of Arts in Jewish Education. Before attending JTS, the rabbi graduated from the University of Baltimore with a degree in Business Management. While in rabbinical school, Rabbi Abraham served as an intern at Congregation Beth Shalom in Chicago, as well as at Congregation Habonim in New York. For years, he was actively involved with USY, from his time as a participant in high school, to his service as a group leader for numerous summer programs, and in his current position as director of USY on Wheels.
http://rabbistevenabraham.com
Contributed on: כ״ג במרחשון ה׳תש״פ (2019-11-21) by United States Congressional Record | Steven Abraham | ❧
The Opening Prayer given in the U.S. House of Representatives on 20 November 2019. . . .
---