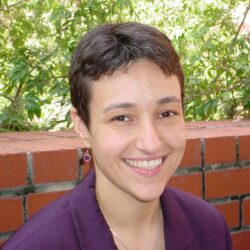 Tamara Cohen
A writer and educator, Tamara Cohen served as program director of Ma'yan for many years and edited their feminist haggadah,
The Journey Continues
. She also collaborated with the Jewish Women's Archive to create the first Women of Valor posters, and created a women's Omer calendar in conjunction with the women's studies department at the Reconstructionist Rabbinical College. Through Project Kesher, she worked as an educator with women in the former Soviet Union. She is a cofounder of Jewish Activist Gays and Lesbians and serves as the director of multicultural and diversity affairs at the University of Florida.
https://jwa.org/encyclopedia/article/cohen-tamara