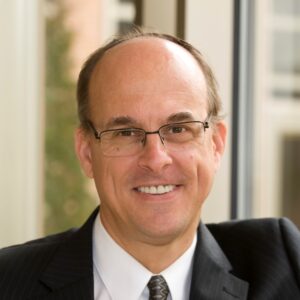 Aaron Krupnick
Rabbi Aaron Krupnick was born and raised in Philadelphia. He was ordained by the Conservative Movement's Jewish Theological Seminary in 1988. Upon ordination, Rabbi Krupnick and his wife Helene moved to Montgomery, Alabama, where he served as spiritual leader of Agudath Israel Synagogue for six years. In 1994, Rabbi Krupnick became Associate Rabbi at Congregation Beth El and was named Senior Rabbi in 2000. He holds a Bachelors Degree from Columbia University in Comparative Religion, a Bachelors Degree from the Jewish Theological Seminary in Philosophies of Judaism, and a Bachelors Degree in Hebrew Literature from the University of Judaism in Los Angeles, California. Other degrees include a Masters in Counseling and Human Development, as well as a Masters in Rabbinics.
https://bethelsnj.org/about-beth-el/our-clergy/
Contributed on: כ״ט בסיון ה׳תשע״ח (2018-06-12) by United States Congressional Record | Aaron Krupnick | ❧
The Opening Prayer given in the U.S. House of Representatives on 6 June 2018. . . .
---