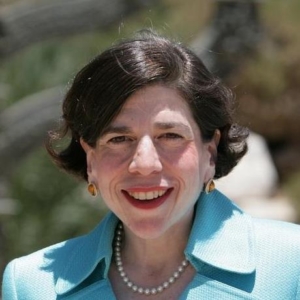 Julie Schonfeld
Rabbi Julie Schonfeld is the Executive Vice President of the Rabbinical Assembly (RA), the international membership association of Conservative/Masorti rabbis. Rabbi Schonfeld started her career as a congregational rabbi at the historic Society for the Advancement of Judaism on the Upper West Side of Manhattan. Prior to being named Executive Vice President, she was Director of Rabbinic Development at the RA, spearheading projects in areas such as public policy, conversion, continuing rabbinic education, professional conduct, mentorship and women's' advancement. Rabbi Schonfeld serves on President Obama's White House Council for Faith-Based and Neighborhood Partnerships. Newsweek named her one of the 50 most influential Rabbis in America in 2011, 2012 and 2013. She was named by Jewish Women International as a "Woman to Watch" in 2011 and has also been named in the Forward 50. Rabbi Schonfeld is often called upon to represent the Jewish community in national and international settings and is known for her incisive application of Jewish thinking to world events.
https://en.wikipedia.org/wiki/Julie_Schonfeld
Contributed on: כ״ט באלול ה׳תשע״ו (2016-10-02) by Julie Schonfeld | ❧
The full text of Rabbi Julie Schonfeld's benediction offered at the end of the first day of the Democratic National Convention, July 25th, 2016. . . .
---