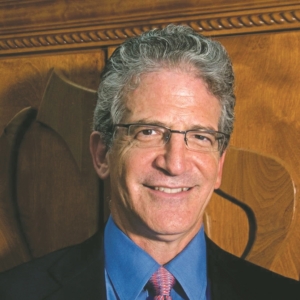 Thomas A. Louchheim
Rabbi Thomas A. Louchheim, MAHL, L.D.Div. is the rabbi of Congregation Or Chadash since its beginning in 1995. He was ordained in 1987 and went on to serve as an assistant Rabbi for two years in Kansas City. He moved to Tucson with his wife, Marcia, in 1989, where he was rabbi at Temple Emanu-El for five years. He then served for two years as an executive at Handmaker Hospice. Since becoming the spiritual leader of Congregation Or Chadash, he has served as the Co-Chair of the annual Yom HaShoah service, has been president of the Tucson Board of Rabbis, and a board member for Habitat for Humanity, Tucson Jewish Family and Children's Services, and Handmaker. If you look up to the heavens, you might see the only space object named after a rabbi: asteroid 9584 Louchheim. Rabbi and Marcia Louchheim have been married for over 25 years and are the proud parents to Katie, Jacob, Daniel, and Benjamin.
http://www.orchadash-tucson.org/index.php/about-us/ourclergy/467-rabbi
Contributed on: ט״ו באייר ה׳תשע״ח (2018-04-29) by United States Congressional Record | Thomas A. Louchheim | ❧
The Opening Prayer given in the U.S. House of Representatives on 17 May 2017. . . .
---