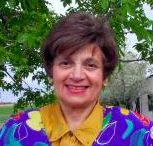 Yehudis Fishman
I have been teaching Torah and Chassidic writings for over forty years to students of all ages and backgrounds, both on the East Coast and the Midwest. I have been a director of several Jewish organizations in Santa Fe and Colorado. My articles and poetry on a wide variety of Jewish topics have been printed in many publications, and also are available online.
http://boulderaishkodesh.org/about/leadership/morah-yehudis-fishman-bio/
Contributed on: כ״ה בכסלו ה׳תשע״ג (2012-12-08) by Yehudis Fishman | צבי אלימלך שפירא | ❧
For the purpose of the unification of the Holy One and His divine (feminine) Presence, with trepidation and love and love and trepidation, to unify the name Yud-Kay with Vav-Kay (the four letters of the Tetragrammaton) with a complete unity in the name of all Israel, behold I intend in the lighting of the Hanukkah candle to fulfill the command of my Creator as our wise men of blessed memory have commanded us to repair her root in a supernal abode. . . .
---
Contributed on: י״ד בכסלו ה׳תשפ״א (2020-11-29) by Yehudis Fishman | ❧
A soliloquy in the voice of Judith. . . .
---
Contributed on: כ״ח בכסלו ה׳תשע״ד (2013-12-01) by Yehudis Fishman | ❧
My bones whisper that your pages and your inks will return to the trees and the plants from where they once came. They say that someday they will even come back to life with words never yet heard. . . .
---